Partek BV is your partner to produce and/or purchase in China, custom-made precision components, assemblies and standard components for all sectors of industry, risk-free!
How we work
Partek services offers you as a customer the possibility to decide yourself how much support you wish from us. We offer all types of support in the all area's of the purchase, production- and/ or the logistical proces. We are confident we can add value through our knowledge and years of experience doing business in China.
We distinguish ourselves from others through our vast knowledge of production techniques, materials, quality control, technical purchasing, logistics, international trade and the Chinese market in general.
You determine yourself or in dialogue with us the procedures and use our services where we can be an asset and create value for you. You only pay for the services you need.
Product sourcing
We assist you in your search for products or components, whereby your needs as a customer determined together with your local technical sales representative.
Our team in China is briefed, and will start the search for the fitting solution and this according to your budget.
Apart from our own production capabilities for the processing of extruded profiles (sawing, milling, welding, punching), we offer via more then 150 exisiting production partners all kinds of other production techniques. We can offer turning and milling, laser-, waterjet and plasma cutting, plastic injection molding, extrusion, casting, etc. in many different materials.
Our sourcing team can also assist you in the search for specific products or production techniques that we can not offer within our existing network of production partners. We hereby search for new potential suppliers, screen them and compare them with eachother. We will go through a first price negotiation and suply you a shortlist of possible production partners.

In a next phase, we can (if you wish), visit the potential supplier(s) together to discuss further details. As soon a there is a "match" between the customer and the supplier, you can either take over further cooperation with the supplier yourself or, if needed, make use of our other services.
Screening production partner
Have you found a possible supplier yourself, but you are not sure if he is thrustworthy? No issue, we can assist you in visiting and screening the possible supplier for you.
After your needs and specifications have been mapped with the local technical sales representative, our people in China are briefed. With the given information we will screen the possible production partner. You receive a report after this visit with honest and objective feedback.
The benefit of this service is clear. You don't have to spend money and book an expensive flight, hotel and transport, no need to hire a local guide, etc. and most importantly you don't lose precious time.
As soon a there is a "match" between the customer and the supplier, you can either take over further cooperation with the supplier yourself or, if needed, make use of our other services.
Production follow-up
If you have a Chinese production partner, and you wish to outsource the follow-up and communicatio, you can make use of our services.
Communication with Chinese production partners is often not easy for Western companies. Mistakes in communication and interpretation, cultural differences, difficulties to meet eachother due to different time zone's and the high costs to follow up in general (from a distance or at your production partner) are all bounderies where Partek can offer a solution.
We follow up the productions of your goods using our local Chinese employees who have been trained specifically for this task. We will take over all communication with the production partner and make sure the right feedback and information comes back to our customers. This enables them to detect problems and delays on time, ensuring a right and timely reaction and solution if needed. Because we have Belgian technical consultants, you can communicate in your own language without delays.
If needed, both on production and logistical level, we can offer solutions to help you and your production partner reach the desired outcome.
If needed you can always make use of our other (complementary) services such as quality control.
Consolidation of shipments
Partek continuously has shipments leaving from Qingdao, Foshan and Ningbo. Each year, we ship out 32 seafreight containers and have weekly airfreight shipments.

Shipping smaller quantities (<10 pallets) can be very expensive. This because, apart from the actual transport cost, there are many other fixed costs (for example : customs clearence, handling fees, export costs, etc.) that are not influenced by the volume of your shipment. If you wish, you can have your goods shipped (and eventually imported) by us. Because we have an own production unit in China, where goods are consolidated, we can offer good prices for transport. This because all transport costs, both on origin and European side can be devided over several Partek customers per container.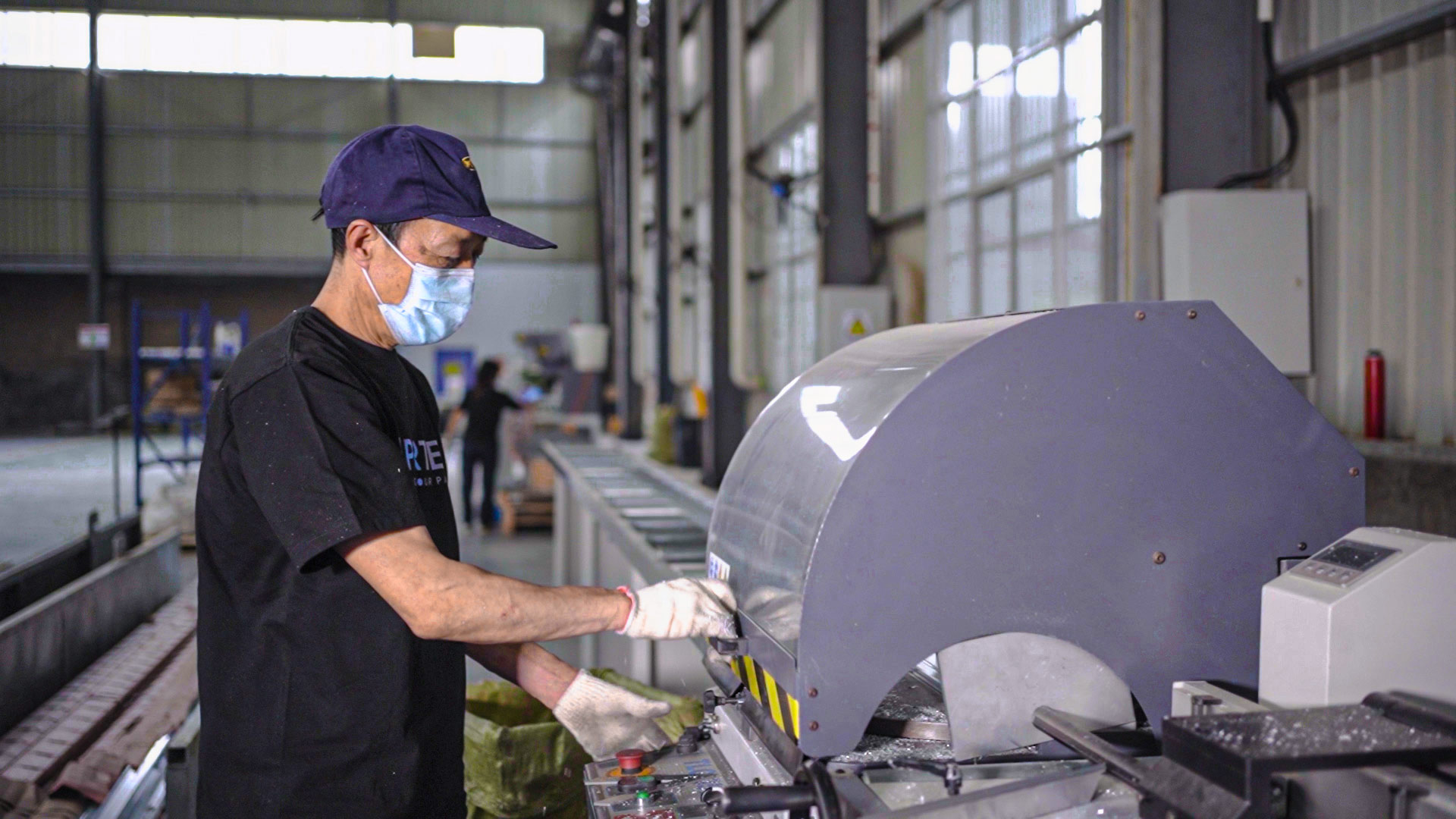 Quality control
Doing quality controls is one of our main activities. We have been doing this for several years for our own production, productions of our partners and as a subcontractor for customers who have their own production partner in China.
We check the produced goods, samples, tooling, etc. and have the needed measuring instruments and coöperations with laboratories. Together with our customer, we map out the quality procedure before starting an assignment. After the quality control has been done, we send our customer the needed (measuring-) reports.
Warehousing
Partek can offer cost effective storage for your goods both in China and in Belgium. We stock goods for you and can ship the goods when you call them off, or keep them stored until the next consolidated shipment.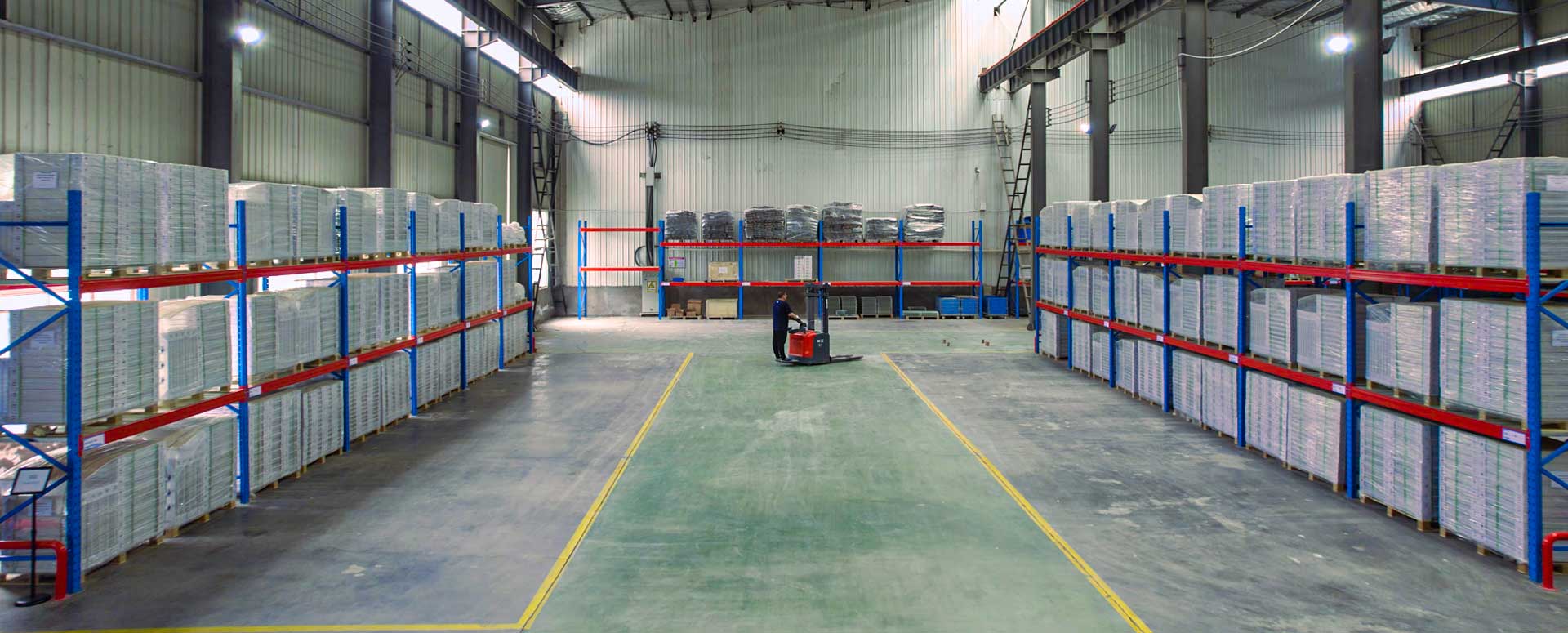 Transport and delivery
We ship your goods worldwide by seafreight, airfreight, road transport or by train. We take care of all import- and export formailities and ensure a hassle-free delivery to your doorstep.
Custom packaging
Partek can assist you in realising your dream packaging, in China, at interesting conditions.

After a meeting with the local technical consultant, we can offer you assistance to design your packaging, make samples, and finally to produce your packaging. We offer all types of materials. Our possibilities are endless, from a simple cardboard box to a complete display unit. Apart from above services we can also assist you to pack your goods in the desired packaging, so your product is ready tob e put into the shelves.
HR Services
Are you searching for thrustworthy employees for certain tasks? We offer the possibility to outsource your tasks to qualified and skilled Partek employees, or assist you in searching for your own new employee.
At Partek we have many different profiles like technical designers, translators, guides, QC employees, logistics and production employees. You can outsource at interesting rates starting from 5€/hour for temporary assignments. We can also assist you with the selection, salary negotiations and training of new employees like guides, technical designers, translators, QC employees, production or logistics people or other profiles.
Consultancy
Do you wish to produce or purchase yourself in China? We can help you navigate through the complexity of international trade with our specialty being Asia-Europe related.
We advise you from our own experience in many domains. This way you get objective advise with a very broad view on the matter, which enables you to make the right decisions. The support we offer can help guard you from any possible pitfalls, saving you both time and money.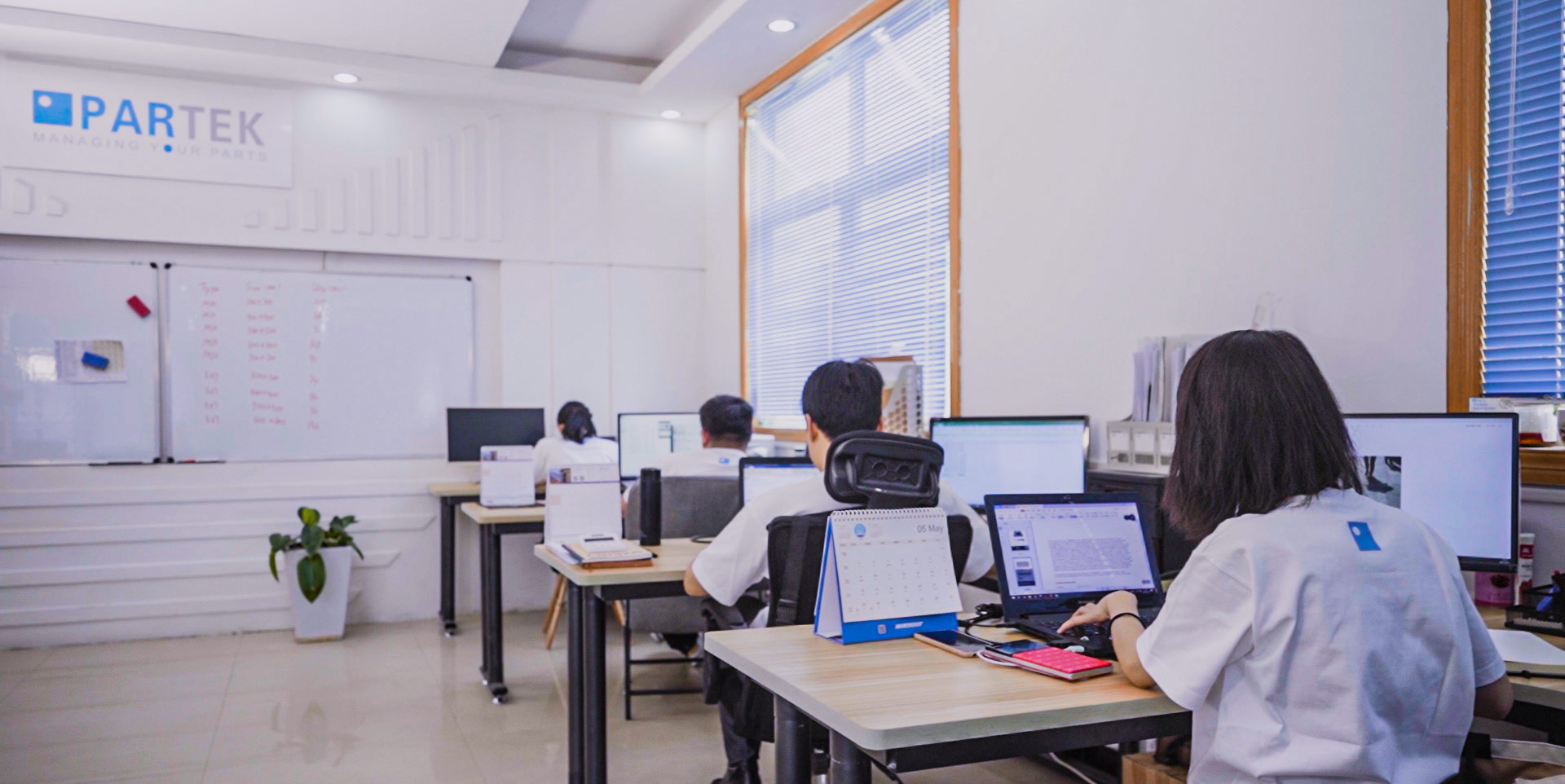 Legal Advice
We offer, in co-operation with our partners, specific legal advise for the Chinese market and trade with Europe. We can assist you with making legally valid Chinese contracts, solving disputes (with or without the court intervening), starting up foreign (production-) entities, etc.
Financial solutions
In co-operation with our partners, we can offer solutions for cost effective international payments, FX risk management and trade finance
Sales support
We can assist you in de export and sales development of your product on the Asian market.
Certification and lab
Do you wish to certify your product or have your product tested in a lab envuronment, we can help you!